DELIVERING QUALITY, FROM START TO FINISH
At JML, we proactively manage our manufacturing facilities, ensuring an exceptionally reliable product development and production. With each order, we guarantee punctual and quality delivery for all our clients.
Our in-depth knowledge and experience in apparel trims development has supported our clients with valuable insights and effective solutions. From the art of colour matching, full customization of products to our online client portal, we deliver quality from start to finish.
Our design and development team are actively generating new ideas in aesthetic execution and construction of our apparel trims to offer a flexible and customizable array of products that best fit your merchandise. To learn more about our industry-leading trims development services, please contact us at info@jmlapparel.com and we would love to help you!
WHAT'S GOOD FOR THE WORLD IS GOOD FOR BUSINESS
At JML, we believe in doing our part to reduce our environmental footprint. Our operational and manufacturing capabilities adhere to the highest industry standards. We are continuously looking for ways to integrate sustainability where we can in our production processes and in the materials that we use.
Our product selection includes options with recycled content, biodegradable materials and solution-dyed processes, among others.
With sustainability initiatives being more important than ever before, our team has worked hard to ensure that we adhere to standards that are globally recognized and that we stay accountable.
STAYING ACCOUNTABLE, ALWAYS
Here is a list of our accrediations for your peace of mind:
FACILITY SYSTEM CERTIFICATIONS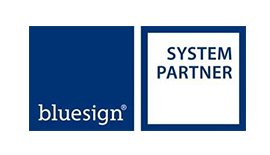 BlueSign – www.bluesign.com
The BlueSign standard notes one of the highest rankings for worker and environmental safety. Our BlueSign certification helps to inform you that our manufacturing facilities provide safe-working conditions for our workers and we actively engage in solutions to minimize the ecological footprint in our production.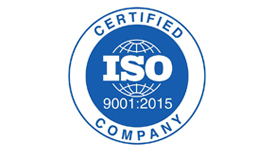 ISO 9001 Certified Facilities – www.iso.org
Our manufacturing facilities are ISO 9001 certified which demonstrates that we are consistently providing products and services that meet both our clients and regulatory requirements. This standard also highlights our abilities around quality control, system performance and continuous improvement strategies to reduce waste and increase efficiency.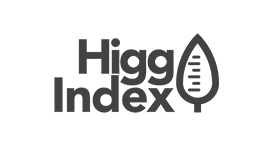 HIGG Certified – apparelcoalition.org
Our HIGG certification confirms that our facilities measure and evaluate our environmental performance, year over year, using the HIGG standardized sustainability assessment tool. Our HIGG assessment is comprised of: Facility Environmental Module (FEM) and Facility Social & Labor Module (FSLM).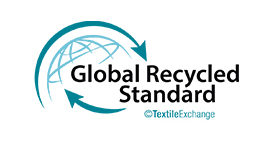 GRS Certificate – textileexchange.org
Through our Global Recycled Standard certification, we aim to increase the use of recycled materials in our products along with meeting the criteria for social and environmental processing requirements and chemical restrictions. The recycled contents in our products are verified and maintained from the source to the final products.
PRODUCT QUALITY CERTIFICATIONS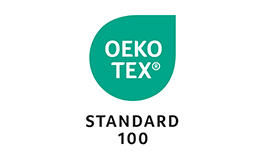 Oeko-Tex Standard 100 Tested – www.oeko-tex.com
The Oeko-Tex standard ensures that materials used in apparel manufacturing are not harmful to humans. All of our products meet Oeko-Tex Standard 100 test criteria. We monitor and assess our dyes, materials and chemicals to guarantee both consumer and worker safety.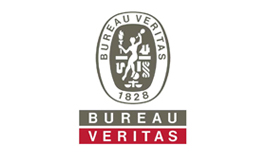 BV Accredited Lab – www.bvna.com
Our labs are verified to have an appropriate quality management system and can perform certain test methods including ISO, AATCC and JIS standards.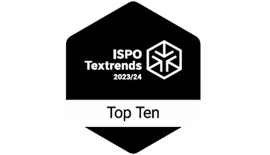 ISPO Textrends – https://www.ispo.com/
JML Apparel has been awarded as Top Ten most excellent products in the trims category for Fall/Winter 2023/24.